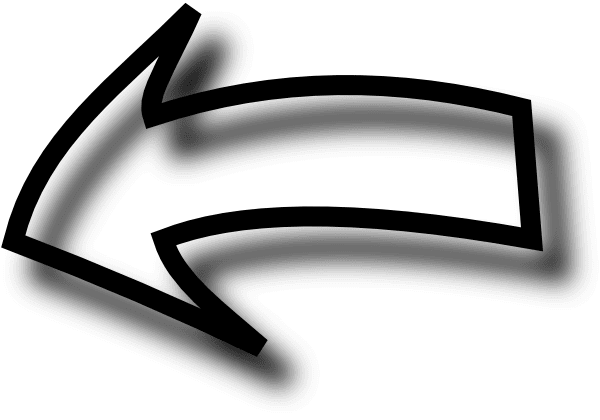 This section will provide you with necessary information and forms, all pertaining to many of the programs and needs for your Student here at St. John's. We hope you find this section resourceful and comprehensive.
The "Blue Family Folder" (affectionately known as our BFF!)  is a weekly email communication from Principal Johnson that contains important and timely information on upcoming events and necessary forms.  We encourage you to look at this on the day it is sent, if possible. If you are not receiving this email, please let the office know.  Any family member of an enrolled Student (parents, grandparents, etc), School Faculty and Board and School Alumni are  all welcome to receive this.
Want to know what's happening in the Parish? Church Bulletins can be found on the St. John the Baptist Parish website.
School calendar and lunch menu
Our Yearly "At-A-Glance" School Calendar is put together the summer before school begins to help families plan for the basic layout of the year. **PLEASE NOTE** that on this calendar, all school days off and events are subject to change as the year goes on. Therefore, please only use this as a general early reference, and refer to our monthly calendar below for the most current information!
Check back each month for our newest School Calendar and Lunch Menu!
Health information and forms
Home to School Note – this form is used to communicate needs to the School Office and/or Teachers or Staff. Examples can include: If a Student was absent, needs to leave early, needs to be excused from gym, or you are sending in money (to help the money get to the correct place). Copies of this form are also available in the office.
*An Updated Physical is REQUIRED for any Student: 
 - Entering  Pre-K, Kindergarten, Grades 1, 3, 5, or 7
 - Annually for participation in any interscholastic sport
 - As required by CPSE/CSE
Illness Policies are outlined in the section below.
Registration and Transportation Forms can be found under their own headers below.
Covid-19 and illness policies
The information presented in this document is done in conjunction with the recommendations put in place by the CDC and the NYS Department of Health. These procedures will be updated if and when required by the NYS Department of Health or Erie County Department of Health.
Our goal is to continue to educate our students in person with minimal to no interruption to core instructions. The following protocols are intended to mitigate the transmission of contagious illnesses, included, but not limited to COVID 19.
Sick Child Protocol – It is normal for children to become ill, and it is important that sick and symptomatic children remain at home and are given adequate time to rest. We ask that parents no longer conduct daily temperature checks in school. Please keep in mind that children rarely get better as the day progresses, so if your child is displaying symptoms in the morning, it is best to keep them home.
Children with the following symptoms should not attend school:
1. Fever
2. Diarrhea
3. Vomiting
4. Persistent Cough
5. Runny Nose (One that produces constant mucus)
We do not require a negative COVID 19 test for children to return after displaying symptoms, however, children should be fever free and have not vomited for 24 hours before returning. If your child has seasonal allergies, please make sure this is noted on their health history forms.
COVID 19 Positive Students/Staff – Individuals that test positive for COVID 19 should follow the NYS Department of Health guidelines. This includes an isolation period of 5 days. Individuals may return to school regardless of the day if they are still experiencing fever or do not have a resolution of symptoms.
Exposure to COVID 19 – Individuals that have had close contact with a COVID 19 positive individual do not need to quarentine. It is recommended that individuals test for COVID 19 if they begin to develop symptoms. St. john the Baptist School will no longer conduct contact tracing and will not send notifications regarding positive cases in class.
Testing – Students and staff that display symptoms are encouraged to test for COVID 19. At Home test kits are available upon request through the school office as long as current supplies remain in stock.
Masking – Universal masking is not currently required in a school setting. Masks are recommended for those returning to school following an isolation period and for those individuals that have been exposed to COVID 19. St. John the Baptist School will monitor school and community outbreaks, and may determine a need for masks at a future date as a preventative measure. This information will be communicated to families.
School Wide Mitigation Practices – We are no longer mandated to space children 6 feet apart or create cohorts of students. As a school we will continue to use frequent cleaning of surfaces and high-traffic common areas. Each classroom will have an air purifier to help filter the air in our classrooms. Teachers and staff will continue to use frequent hand washing and hand sanitizing stations throughout the day.
Remote Instruction – St. John the Baptist will no longer offer remote instruction for students that test positive for COVID 19 or any other illness. Every effort will be made to support student learning upon that student's return to school.
Vaccination – The COVID 19 vaccination is not a required vaccination for students and staff. Please refer to the NYS Department of Health for their recommendations regarding vaccinations.
The Flu and the Common Cold
Home to School Note – this form is used to communicate needs to the School Office and/or Teachers or Staff. Examples can include: If a Student was absent, needs to leave early, needs to be excused from gym, or you are sending in money (to help the money get to the correct place). Copies of this form are also available in the office.
Tuition Information and Registration Forms
Tuition Information
Find more information about our affordable Tuition Rates, flexible payment program and our Financial Aid options at the links below!
While an investment in tuition adds to the family budget, we hope you will find that the quality education and integrated Faith Formation your child(ren) receives at St. John's is well worth the financial sacrifice. Please call us with any questions or to schedule a Tour of our School or Shadow Day!
GREAT NEWS! If you're a current family that re-registers your child(ren) before open enrollment begins, the registration fee is waived! If you re-register your child(ren) after our Open Enrollment begins, a (non-refundable) $45.00 registration fee for each child (Pre-K through Grade 8), must accompany the form below. Please enclose cash, check, or money order, payable to "St. John's School" in a sealed envelope and return to the school office with this form. Thank you! Early registration enables us to plan for the correct amount of textbooks and technology  for the next year and gives us time to obtain any district-specific resources available to your child. This is SO very helpful!
Other Forms Needed on File:
HSA = Home & School Parent Teacher Association
HSA is our Home & School Association - Everyone at  Home  and  School  working together to help the School to flourish and grow. Similar to a "PTO" or "PTA", we're a passionate, caring team of Parents, Teachers, Principal and Students that use our combined numbers, time and talents to help fundraise  and "FUN-raise" for the school!
At St. John the Baptist School, we strive to create a Christ-centered atmosphere where teachers, students and staff can do their best. The HSA is such an integral part of that goal! The Home School Association Board Members would like to extend a warm welcome to all of our families – Parents and Grandparents, you are automatically a part of the HSA when you have a child enrolled at our school! 
Your time is a priceless gift that all St. John the Baptist School families can give to help make our school the best it can be! Below, under forms, is a link to the F.A.I.T.H. (Families Actively Involved To Help) volunteer packet for you to review. Each packet sent home included a volunteer contract, events/activity sheet, volunteer hour record sheet, chairperson's reference list, and a brief description of each event that you may choose to volunteer for.
We ask that each family contribute to St. John the Baptist School by fulfilling a minimum 30 hour volunteer commitment. (10 hours for Pre-K 3 only). As a family, if you haven't yet filled out the F.A.I.T.H. Packet, please download below and return to School as soon as possible to help in planning. Thank you!
Many hands make light work! We need all of our Families to make our Fundraisers and Events a success and to continue the growth of our school. There is so much we can do together for the future of our students! 
All are welcome & encouraged to attend our monthly HSA meetings (In person and online on Zoom).
Meeting Minutes: Our Secretary will prepare and release minutes soon after each meeting, so check back here or on our School FB page or School's HSA private FB group to view them each month:
More information on volunteer needs for each specific event will always be announced on our  School's HSA Private Facebook Group, so if you're on Facebook and not in the group already, please follow this link to be added! (Please note, only active SJS parents, grandparents as active caregivers, and teachers can be added to this group.)
For more information, please call the School Office, or feel free to email any of us below! 
Cathie McAuley - President   Email: bcmcauley76@gmail.com     
 Jessica Nuhn – Vice President
Shannon Kulik – Treasurer
Shannon Shick – Secretary   
PLEASE NOTE – that every parent or grandparent that volunteers at the school, with or without students at an event MUST complete their  VIRTUS Training  prior to volunteering. If you are unsure whether you need this training, please contact the office.
Busing is available within a 15 mile radius from your home to our school unless otherwise indicated by your school district. District Bus Transportation Request Forms are required to be on file for each Family, even if they will be driven to school by their Parent/Guardian each day. Please send a form to us at the office, and one to your school district.
For your convenience, please visit our Transportation Page for links to each school district's forms and requirements.
St. John's School utilizes the services of FACTS Tuition Management to handle tuition payments. "FACTS provides flexible payment plan options to families at private and faith-based schools. Families can budget their tuition, making private school more accessible and affordable!" All tuition payments are handled through this management company; all Families must be enrolled and all tuition payments must be made through FACTS.
This can be done online through the link below, or by completing an online application in the School Office or the Parish Business Office. If enrolling online, please follow the link below to set up your account and payment plan!
Please call the office at (716) 937-9483 if you have any questions!
Enroll online:  FACTS Tuition Enrollment
FACTS Tuition Management Benefits Info Page
FACTS Tuition Payment Plan FAQ Info Page

DID YOU KNOW? All volunteers are required to attend a local Protecting God's Children for Adults workshop, prior to assisting at any approved school activities. Once training is completed, VIRTUS online accounts must be kept current at all times. The diocese conducts routine audits, and it is paramount that our school comply with this regulation.
What is VIRTUS?
"VIRTUS is the brand name that identifies best practices programs designed to help prevent wrongdoing and promote "right doing" within religious organizations. The VIRTUS programs empower organizations and people to better control risk and improve the lives of all those who interact with the Church."
Here is more information on "Protecting God's Children" from Buffalo's Diocesan website.
What is a VIRTUS Program/Workshop?
Please visit the VIRTUS Description page for more information!
Volunteers attend a local seminar that presents on child abuse awareness topics, and then completes email bulletins each month, with regular, online re-certification. "…[T]raining requires an organization first to develop awareness through authoritative facilitator-led awareness sessions (preferably utilizing facilitators who are part of the organization). In-depth training is provided on a regular basis to reinforce the knowledge established in the initial facilitator-led training session and to introduce new points—particularly as the laws change. The best practice standard also requires frequent monitoring of the training to determine effectiveness. The VIRTUS programs meet and exceed the best practice standard."
All volunteers are required to complete this training!  Please visit the VIRTUS website to pre-register for this important training if you will be volunteering in any capacity this school-year, and have not completed the training in the past.  As long as you stay current on the monthly email bulletins/online recertifications, you need only to attend a workshop once.  Workshops are available several times a week at other locations.
Volunteers must also complete the form below to certify that training has been attended and should remain on file in the school office for the duration of the Student's attendance at St. John's.
VIRTUS Code of Conduct Agreement